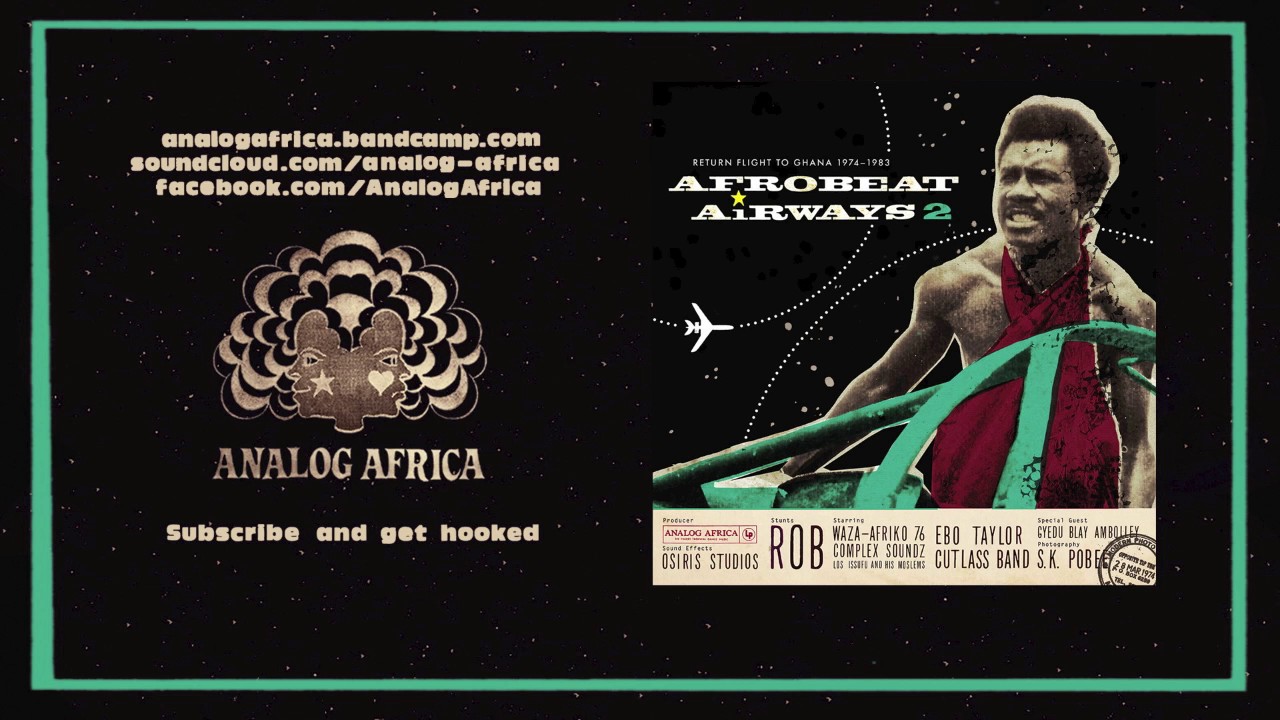 Building on the success of the first installment in 2009, Afrobeat Airways 2 (2013) is a selection of 13 ultra-rare tracks by some of the musical giants who had created a movement that rocked the West African nation throughout the '70s: legendary singer K. Frimpong; Nana Ampedu (leader of the mighty African Brothers Band); Gyedu-Blay Ambolley and his superb guest appearance with The Complex Sounds; afrobeat star Ebo Taylor, backing his son in an unreleased track called 'Children Don't Cry'; the enigmatic Rob and his unique blend of twisted afrofunk; innovative drummer De Frank; and Uppers International, with their raw Islamic funk style. More obscure artists such as Los Issufu and his Moslems, Waza Afrika 76 and Tony Sarfo and his Funky Afrosibi make northern hemisphere debuts, adding to a rich list of Ghanaian artists whose music could be transferred seamlessly to any dancefloor in the world.
Tracklist:
01 Uppers International – Aja Wondo
02 Ebo Taylor Jnr. – Children Don't Cry
03 De Frank's Band – Do Your Own Thing
04 The Cutlass Band – Obiara Wondo
05 De Frank & His Professionals – Waiting For My Baby
06 The African Brothers – Wope Me A Ka
07 Los Issifu & His Moslems – Kana Soro
08 Waza-Afriko 76 – Gbei Kpakpa Hife Sika
09 Tony Sarfo & The Funky Afrosibi – I Beg
10 K. Frimpong – Abrabo
11 Pierre Antoine & Vis A Vis – Say Min Sy Soh
12 Complex Soundz – God Is Love
Check the Bandcamp page dedicated to Afrobeat Airways 2 and the previous release.