Mon correspondant allemand m'a offert cet album, Talking Timbuktu, pour mon anniversaire, il y a des années. Je me suis littéralement forcé à l'écouter, car c'était un cadeau…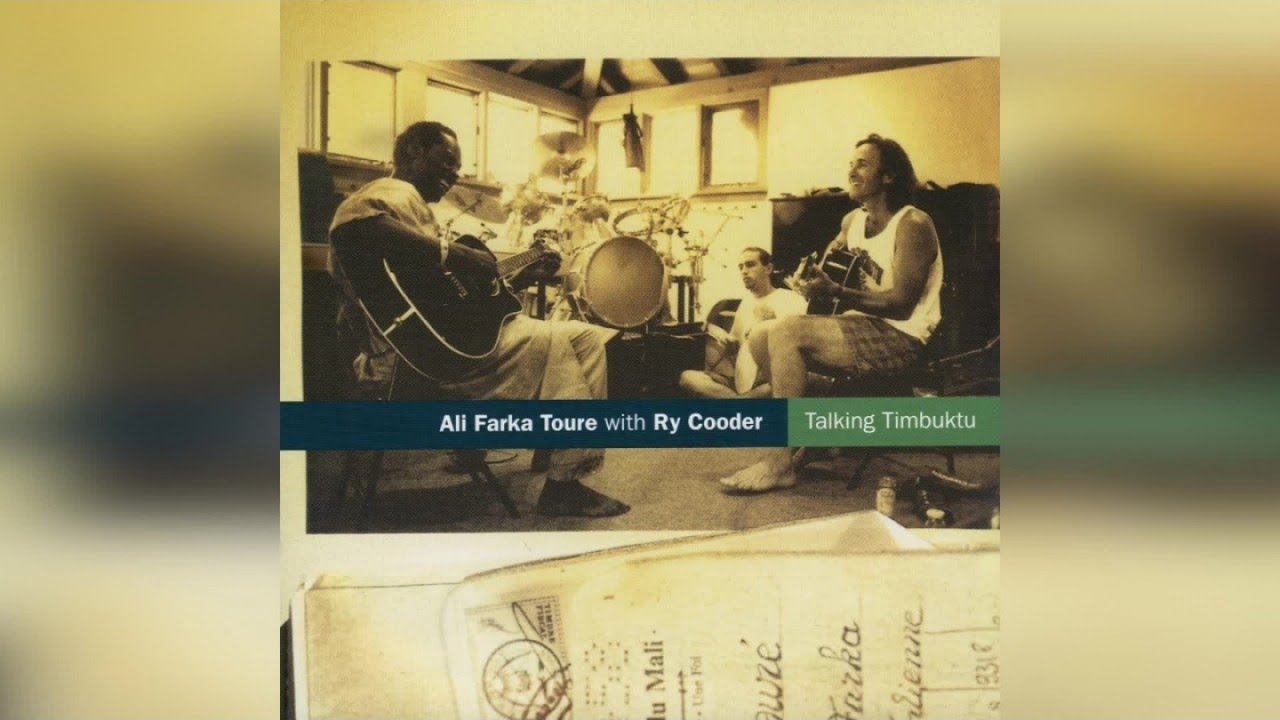 Je vais probablement me faire lyncher, mais je n'ai jamais accroché. C'est beau, c'est bien fait etc.
Le côté guitare et "desert blues" ne me stimule pas particulièrement. Il en est de même pour un certain nombre d'artistes maliens, et de la musique malienne dans son ensemble, révérée dans certains pays comme le "Saint Graal de la musique africaine".
Comme il a été intégré dans la liste des "1001 albums à écouter avant de mourir", il était normal de l'inclure sur le blog…
Track listing – Talking Timbuktu
Bonde – 5:28
Soukora – 6:05
Gomni – 7:00
Sega – 3:10
Amandrai – 9:22
Lasidan – 6:06
Keito – 5:42
Banga – 2:32
Ai Du – 7:09
Diaraby – 7:25
Talking Timbuktu features Ali Farka Touré singing in 11 languages and playing acoustic and electric guitar, six-string banjo, njarka, and percussion, while teaming smartly with an all-star cast that includes superstar fusion bassist John Patitucci, session drummer Jim Keltner, longtime roots music great Ry Cooder (who doubled as producer), venerable guitarist Clarence "Gatemouth" Brown, and such African percussionists and musicians as Hamma Sankare on calabash and Oumar Touré on congas.