From compilation "Bambara Mystic Soul – The Raw Sound of Burkina Faso 1974-1979", where Amadou Ballaké appears with Orchestre Super Volta too.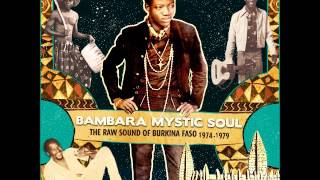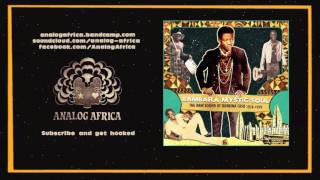 Formerly known as Haute Volta, Burkina Faso's sound was organized and nurtured during the country's time as part of a vast patchwork making up French colonial West Africa.
The rise of a post-independence urban middle class willing to invest in the Burkinabe arts spawned a cadre of singers, bands, orchestras and, most importantly, competitive record labels who all played their part in ushering in a golden age of music in their landlocked nation during the 1970's – a decade marred by political instability in the country and an era of artistic enlightenment empowering the whole of Africa.

The raw sound of Burkina Faso combined Afro-Funk, traditional Islamic rhythms and subtle Afro-Latin sounds brought over by visiting Cuban ensembles. Mandingue melodies and guitar techniques from Mali and Guinea, however, were by far the most defining traits of a potent African mix that distinguished the Voltaic style between 1974 and 1979.

Beginning with L'Harmonie Voltaique and Super Volta (both featured in this compilation), the pioneering orchestras from the capital Ouagadougou, several groups followed suit. Regional orchestras outside of the capital proudly boasted the contemporary sound through ensembles such as Echo del Africa National and Volta Jazz, and exported much needed skilled musicians back to the capital.