Mechant Mechant is a musical project created by Rookie Sanchez and Nessim Nazal. In 2019, Pedro Del Son, DJ and globetrotter producer, joined the project, marking the transformation of the concept into a collective, born in Kampala during Nyege Nyege Festival 2016 edition.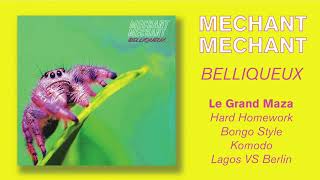 "Belliqueux" mixes genres, styles, cultures, setting no hierarchy between Durban Gqom, UK Bass, Cairo Mahraganet, Sao Paolo Baile Funk…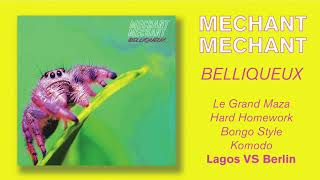 Belliqueux is the outcome of a long running friendship between Nessim Nazal and Rookie Sanchez, who met 10 years ago while they were still students. Sharing a common hunger for musical exploration through squatted alternative venues, early enthusiast of the growing new wave of tropical and global bass electronic scene, their sonic experiments led them to compose dancing tracks setting up jerky, complex, unstructured rhythms filled with insane melodies.