In 1973 in Nigeria, Blo were the first Rock Trio to emerge from Africa. Their 1st album "Chapter 1" contains 8 tracks of infectious afro-rock, with Afrobeat foundations, mixed with western psychedelia, Rock and Funk of the late 60s, including "Chant To Mother Earth".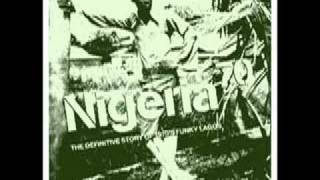 Taken together, the names Berkely 'Ike' Jones (guitar), Laolu 'Akins' Akintobi (drums), and Mike 'Gbenga' Odumosu (bass) result in not only an acronym (Blo), but also a pioneering fusion in afro-psychedelic funk, after having worked as part of Ginger Baker's band Salt in the years leading to their formation in 1972.
See previous post for more info on the band.