One of Fela's responses to the Nigerian Army's destruction of his Kalakuta Republic compound in February 1977, where his mother suffered lasting trauma, listen to "Coffin For Head of State" released in 1980.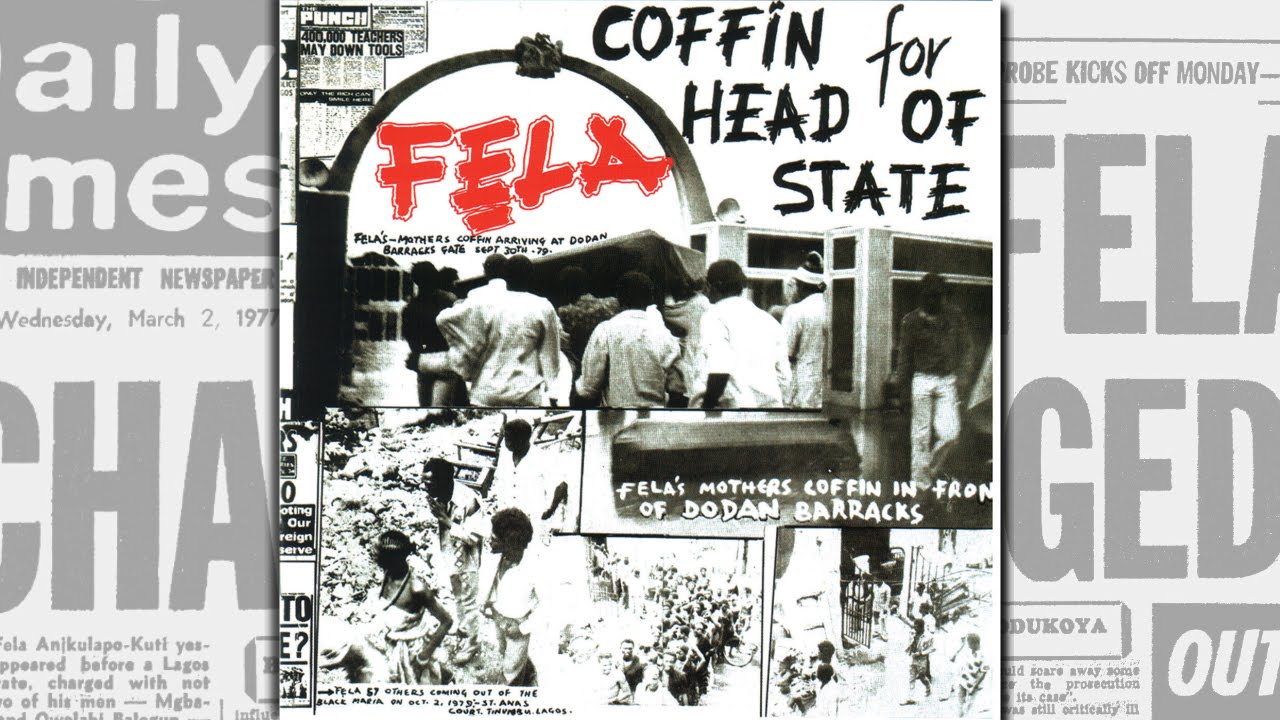 After the sacking and burning of Fela's Kalakuta Republic in 1977, Fela wrote several musical responses attacking the culpable Nigerian government, including this mournful tribute to his mother. During the raid, Fela's mother Funmilayo was thrown out of a second story window, sustaining multiple, severe injuries. She eventually passed away due to medical complications, and Fela, his wives, and his followers, in a bold act of grief and defiance, carried his mother's coffin to the front gate of the army barracks, asserting that his dead mother in the coffin should assume the position of president of Nigeria. Musically The song's slow, steady beat and repetitive structure mimics the march up to the barracks, while the lyrics and tone reflect Fela's overwhelming sadness over the loss of his mother and the state of his beloved Nigeria. "Coffin For Head of State" is Fela's somber excoriation of those that, "through Jesus Christ our Lord", corrupt, steal and rob the African people.

Bandcamp
The video above is part of a series of songs being posted on Fela's official YouTube channel, each featuring, alongside the music, an informative commentary by Afrobeat Historian, Chris May.