"Sorrow, Tears and Blood", a 10-minute track from 1977 with Africa 70, has Fela Kuti calling out the unjust killings that occurred in Nigeria, South Africa and all of the continent more broadly, under multiple authoritarian and totalitarian rules.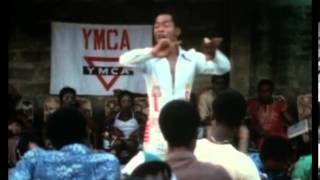 Longer version (10′) with full intro
My people self dey fear too much
We fear for the thing we no see
We fear for the air around us
We fear to fight for freedom
We fear to fight for liberty
We fear to fight for justice
We fear to fight for happiness
We always get reason to fear

Everybody run, run, run.
Fela wrote the title track of this album as a response to the Soweto Uprising of 1976 in which thousands of South African students protested the forced teaching of Afrikaans, the colonial language of Apartheid. During the uprising and the ensuing riots, hundreds of students were killed. The song calls out killings that have gone on in the name of authority and totalitarian rule as well as the instruments of repression of colonial Africa – the police and the army. In this way the song indirectly references the brutality that Fela and his family have experienced in the series of raids on his family compound, the Kalakuta Republic. The musical composition parallels the somber tone of the lyrics; focused and direct, the track avoids the bombastic funk of many of Fela's compositions.

"Colonial Mentality" follows in the same manner, pointing out that those who wish to live in a post-colonial mentality are in essence living as slaves. Musically, the Africa 70 returns to a more funk and jazzy grooves while relaying a pertinent message to those who looked to Fela as a leader of the resistance.