"Yellow Fever", released in 1976, is a scathing criticism of post-colonial Nigerians who cannot shake their "colonial mentality." Fela rails on women who bleach their skin as an act of beauty, contemptuously adding that, despite what they think, it only makes them less attractive.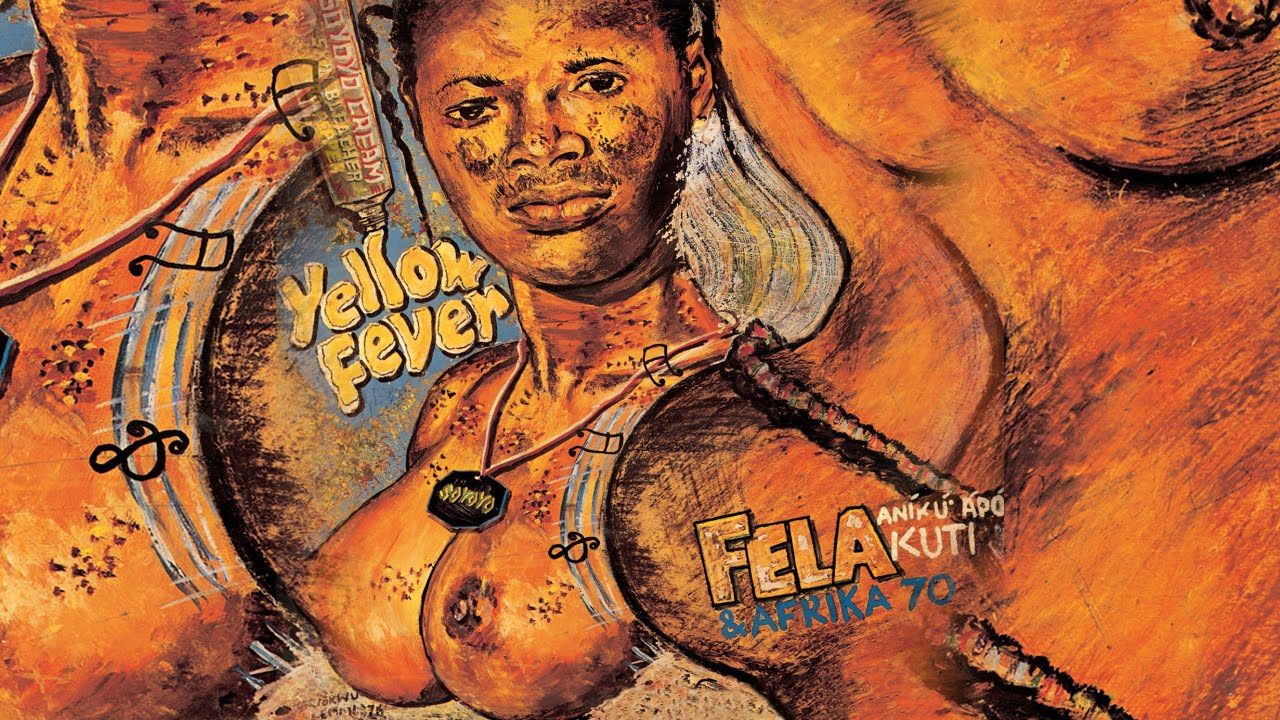 Fela deplores the fashion among African women for skin-whitening creams, an example of the post-colonial inferiority complex he believed was holding back the country's development. The song addresses the fashion much as 1973's "Gentleman" berated African men for adopting European suits and ties. Fela explains that if you catch an "original" fever such as jaundice, you will suffer but, with luck, survive, and your symptoms will fade away. But if you catch an "artificial" (self-inflicted) fever, such as the craze for skin bleaching:
"Artificial catch you…na your money go do am for you, you go pass yellow, you go catch moustache for face, you got get your double colour, your yansch go black like coal, you self go think say you dey fine (but) who say you dey fine?"
Whitening creams make you look sick on the outside, says Fela, and are symptomatic of being sick inside, too.