The 75-year-old musician Gyedu‑Blay Ambolley releases yet another record, Hi-life Jazz, in which he revisits works by Coltrane, Monk, Wayne and Davis.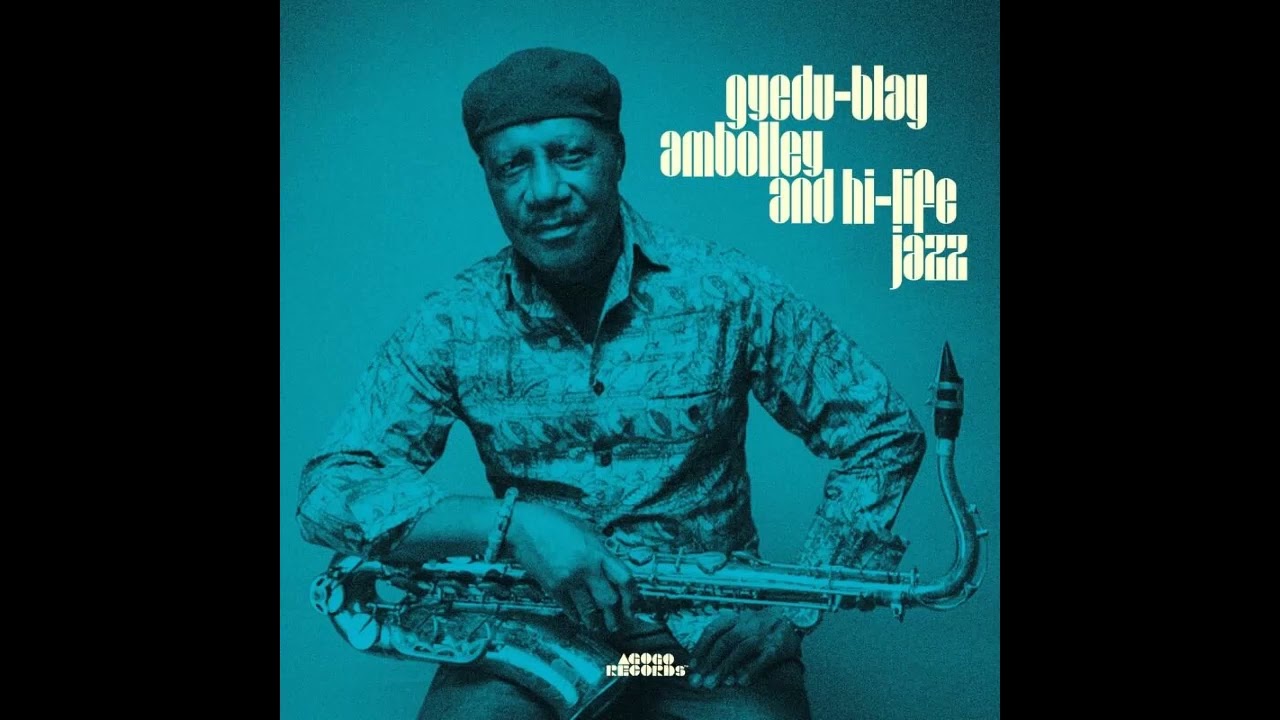 "Gyedu-Blay Ambolley continues to explore the infinite possibilities of his afro-groove cocktail as militant as it is danceable."
FIP
Hi-Life Jazz is the new album from revered Ghanaian highlife and Simigwa Do exponent Gyedu-Blay Ambolley, known for his deep, soulful, and funky highlife sound and sometimes referred to as the "James Brown of Ghana."

The release sees him breathing new life into some jazz classics, revisiting works by John Coltrane (Love Supreme), Thelonius Monk (Round Midnite), Wayne Shorter (Footprints) and Miles Davis (All Blues) alongside some brand new compositions, powered by polyrhythms and his signature highlife style.

Since his breakthrough in the early 1970s with his own Simigwa-Do style he has shared stages and studios with some of Ghana's greats like Ebo Taylor and Sammy Larteh with whom he played in the Uhuru Dance Band.
He has since continued to push back boundaries, embrace, explore, create and cultivate an impressive catalogue of work.
Gyedu‑Blay Ambolley & Highlife
Highlife, which started in Sierra Leone and Liberia, took hold in Ghana in the 1940s as a coming together of the musicians fed up with the Foxtrot and Quickstep parties originally hosted by English colonists.
It began with big band horns and happy lyrics, popularised by artists such as E.T Mensah, before opening up in the '50s and '60s with a wave of guitar-driven, socially conscious and more danceable AfroFunk hits — a product of the easy movement of people between Nigeria and Ghana.

It was then that Ambolley's trademark baritone vocals burst onto the scene, under the tutelage of close personal friend Ebo Taylor. Already an accomplished flautist, drummer, guitarist and singer, Ambolley joined Tricky Johnson's Sextet — a band led by ET Mensah's former guitarist — as a 15-year-old vocalist in 1963. This was followed by spells with highlife legend Sammey Lartey's Railways band, then with Taylor in the Stargazers and the Uhuru Dance Band. Ambolley's musical development was also informed by a love of popular '60s US radio show 'Voice of America Jazz Hour', a programme packed with artists including Miles Davis, John Coltrane or Ella Fitzgerald.