Muso Ko is the debut album by Habib Koité & Bamada in 1995. (More on Wikipedia)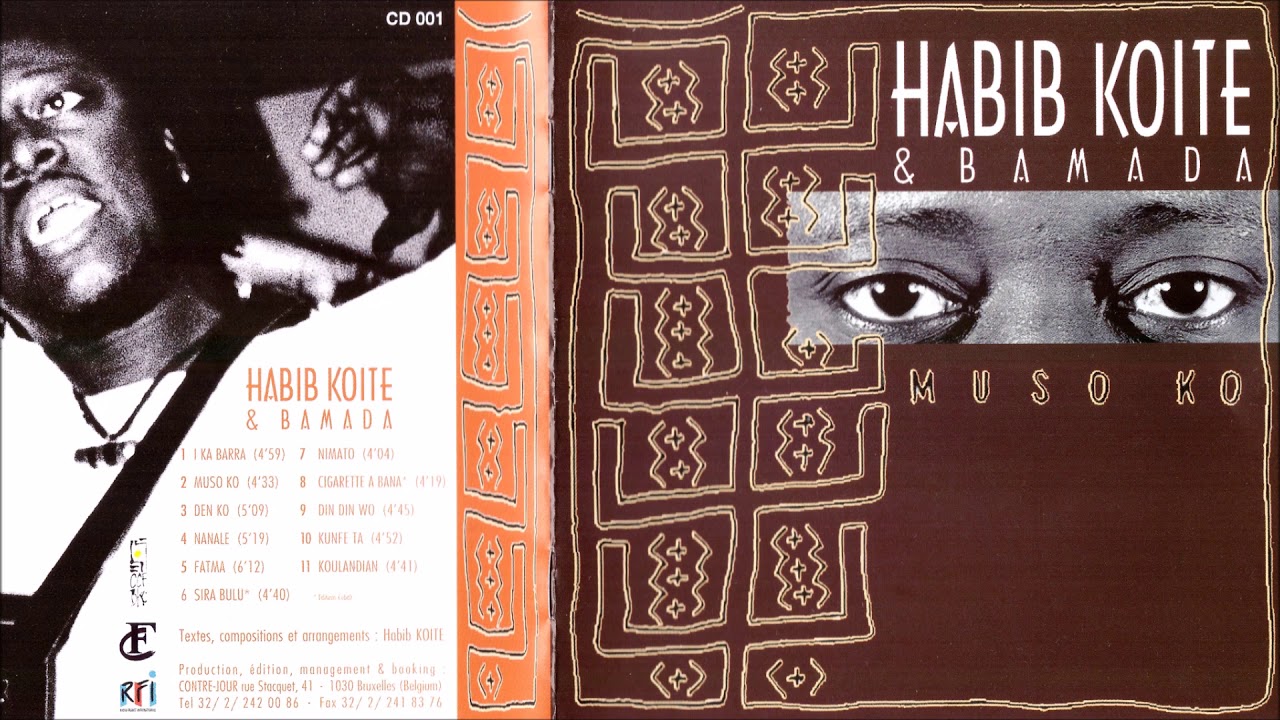 Two tracks, "I Ka Barra" and "Din Din Wo", were included in the Sample Music package included with Windows Vista.
At 35:13 "Cigarette A Bana" (The Cigarette is Finished) is a song to stop smoking!