Hi-Lifes You Have Loved is an old compilation (1972) of early African highlife tracks, featuring Stargazers Band, ET Mensah & His Tempos Band, Black Beats, Broadway Dance Band, The Rhythm Aces, etc.
Tracklist
Hi-Lifes You Have Loved (Vol.1 – Vinyl)
A1 Shambrose – Ma Aya Nwet 2:50
A2 Stargazers Band – Sika Enibre 2:46
A3 Onyina's Guitar Band – Bebrebe Ye Musuo 2:44
A4 Red Spots – Oya Kae Me 2:48
A5 Akompi's Guitar Band – Black Pra 2:50
A6 Stargazers Band – Masan Makwo 2:50
A7 E.T. Mensah & His Tempos Band – Ghana Freedom
A8 Zeal Onyiah – Vicky Nyem Afum 2:54
B1 Black Beats – Meda Ho Mawo 3:13
B2 Builders Brigade – Mbra Nimfo Quist 3:00
B3 Black Beats – Anokwa Edomi 3:07
B4 Rhythm Aces – Mac's Special 3:02
B5 Moderniers – Akwankwa Hieni 3:02
B6 E.T. Mensah & His Tempos Band – Damfo Wo Eni Uwu 2:57
B7 Broadway Dance Band – Hunua 3:00
More info on Discogs.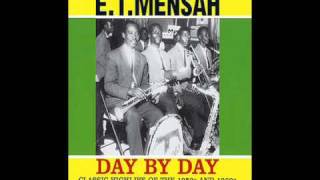 The original "Tempos" band was formed in 1946 as a "jam session" group by some European soldiers stationed in Accra. It played for army dances and at the Accra club. Over time, African musicians replaced the European ones, until finally it became an all-African band. Mensah joined the band in 1947. Shortly after this the band split up, to be reformed again with Mensah as its leader. The group gained international attention and in 1957 Mensah performed with Louis Armstrong.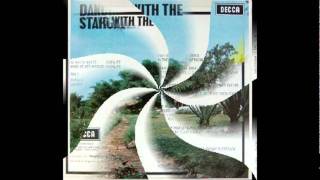 See also: Gyedu‑Blay Ambolley revisits classics