"Bring Back Nelson Mandela" is one of Masekela's composition at the time of apartheid in South Africa, as he was a clear anti-apartheid activist.
Also known as "Bring Him Back Home", the song is an anthemic anti-apartheid protest song written by South African musician Hugh Masekela. It was released as the first track of his 1987 album Tomorrow. It was recorded in 1986 when Masekela was in exile from the apartheid regime of South Africa.

Black South African leader Nelson Mandela was imprisoned on Robben Island in 1962. He was a great fan of Hugh Masekela's music, and on Masekela's birthday in 1985, smuggled out a letter to him expressing his good wishes. Masekela was inspired to write "Bring Him Back Home" in response.

Wikipedia
The song was banned by the South African government upon its release and became an important song for the anti-apartheid movement in the late 1980s.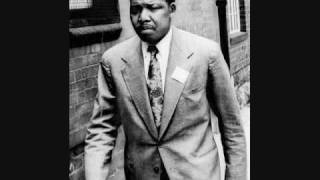 The curious beauty of African music is that it uplifts even as it tells a sad tale. You may be poor, you may have only a ramshackle house, you may have lost your job, but that song gives you hope. African music is often about the aspirations of the African people, and it can ignite the political resolve of those who might otherwise be indifferent to politics.
Nelson Mandela
See also: Soweto Blues with Miriam Makeba.
Check a different version of this post on my main blog and listen to Special AKA – Nelson Mandela (1984) ou sur cette page.