Kenyan Benga & Afro-Cuban Rumba playlist from the 3-LP set from Soundway Records' release "Kenya Special – Selected East African Recordings from the 1970s and '80s".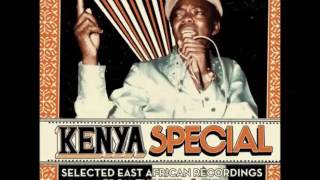 Kenya Special is a collection of 32 recordings (most of which were only ever released on small-run 45rpm 7″ singles) that stand out as being different or unique as well as some classic genre standards, from Kikuyu language "liquid soul", Luo benga and Swahili afrobeat to genre-bending Congolese and Tanzanian tracks recorded in Nairobi. Many of the tracks are peppered with innovation and experimentation highlighting how diverse the music scene in Kenya was at the time.

In 1970s Kenya the two threads of rumba and benga loosely dominated the music scene. Benga quickly became Kenya's unique contribution to afro-pop; spreading like wildfire through the interior countryside with it's fast, 4/4 machine-gun beat and intricate electric guitar layers. The Congolese take on Afro-Cuban rumba was introduced by touring bands many of whom settled in East Africa – influencing bands from Kenya and Tanzania to come up with their own take on this popular style. Alongside these styles were small ensembles and hotel-sponsored bands, playing a blend of music that often included rock 'n' roll riffs, elements of 'afro' music (influenced by West African musicians like Fela Kuti), and multiple other combinations from South African and Zambian guitar styles to disco, funk and Swahili coastal rhythms like chakacha.
Read more on Guardian (2013)
See also: Gatanga Boys Band.