Louis Armstrong spent 2 days in Ghana in 1956, as part of The Jazz Ambassadors program to represent America abroad. He sang and played "Black and Blue" in front of the future Prime Minister Kwame Nkrumah.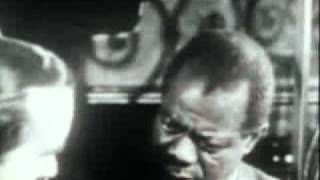 I'm white inside, it don't help my case
'Cause I can't hide, what is on my face, oh!
When Louis Armstrong and his All Stars musicians got off the plane, many African bands on the airport's tarmac welcomed them with a rendition of "All for You!," a song recorded by Accra's own E.T. Mensah, a Highlife musician, who played trumpet and saxophon. Satchmo and his band responded with their instruments adding New Orleans vibes.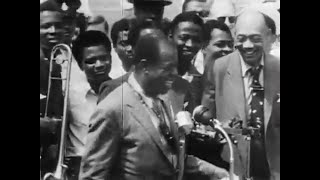 Instead of the refrain "All for you, E.T., all for you," they sang "All for you, Louis, all for you."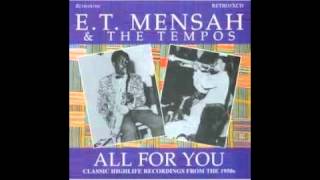 It's in fact a cover of the Sly Mongoose theme that Charlie Parker, Armstrong and many others have played, taken from a Creole tune that originated somewhere in the Caribbean, before coming to Louisiana.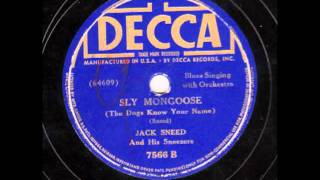 Satchmo and E.T. Mensah, known as the King of Highlife, later played together at the Paramount Club. This jam session allowed Mensah and the Highlife genre to gain international recognition. The musician's song "Ghana Freedom" became an unofficial national anthem, as he became one of the leading voices in Ghana's independence movement.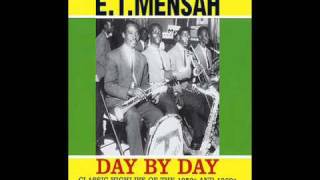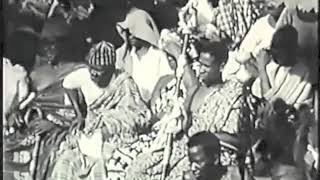 See also: Louis Armstrong in Congo.
More information on "Black and Blue".