Mombasa – Kenia (Curv's Mainland Edit)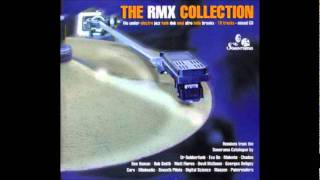 From Mombasa's album African Rhythms & Blues (1975)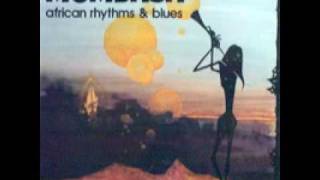 Classic and sought after Afro Jazz
Essential and hard to find album with tons of true killer Afro Funk breaks.
Reissue of original debut LP by African jazz band "Mombasa" led by Lou Blackburn and recorded 1975 at Cornet studio in Cologne. One of the really shining recordings in the genre – deep spiritual Jazz with pulsating African rhythms, Funk bass and heavy brass, including nice DJ-spins "Nairobi", "Kenia" and "Shango".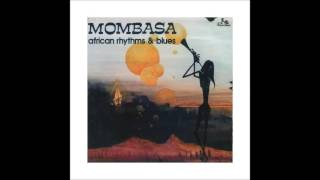 Nairobi
Massai @ 7:32
Holz @ 15:36
Kenia @ 20:02
Makishi @ 26:48
Shango @ 29:26
Original producer H. Manfred Schmitz with his memories from September 2006
I started working as an artist promoter at German Electrola in 1970, responsible for radio/tv promotion and later as a freelancer at WDR (Westdeutscher Rundfunk).
Rudy Petri had been the boss of Edition Accord, a publishing department of EMI. In Rudy`s office, I met Lou Blackburn, a middle aged Afro-American with an exceptional headgear that I had not seen before. When he held out his hand to welcome me, I was feeling an unknown calmness and sovereignty from this tall man. His eyes were looking at me through metal-rimmed glasses in a friendly way. They looked so warm and I felt that he was looking at me with his
heart.

"My band Mombasa and I, we are looking for somebody to produce an album with us. We wanna go on a European tour soon and would like to sell our music after the concerts. We also know what we want to achieve in the studio, everything is well rehearsed and we will not need much time for the recordings. We mainly need support for the logistics and a good connection to a suitable distributor."
We already started our common work after 10 days: Edition Accord and my publishing company Many Music shared the cost and work for the production and we decided to record Mombasa in the Cornet Studio in Cologne, that was equipped with a small but fine 8-track machine.

We needed two hours for the preliminaries of the recording process and focused on the best adjustments for the rhythm group. From the beginning Lou had a very good connection to the sound engineer W. Sorger. While some of the musicians checked their instruments, others were decorating the recording room with african cloths, candles and even added incense cones to the prevailing mood. The band drew up like they did on stage, with the drums in the very back but with a visual contact to every band member. There was no real break within the recording session, only the ones for changing instruments and tuning them again. I got the impression they were giving one of their concerts!

We immediately felt a bubbling enthusiam. After the recording – there was only one! – Lou Blackburn came to the control desk and listened to everything that was recorded. We had only worked for three hours then. There was nothing to improve and so we began discussions about the final mix that was done with Lou alone. All in all the whole production only lasted one day. The first approach for a record label was successful too: From the first moment, Peter Springer of Intercord loved the product and wanted to release it on the german Intercord label "Spiegelei" ("Fried Egg"). Lou also confirmed he'd buy a few thousand records for their european tour so that the contract was signed early.
From original liner notes 1975
In describing the music of Mombasa which is a mixture of rhythm, Jazz, folklore, Blues, spirituals and worksongs, Lou Blackburn would prefer not to use the word Jazz.
"Many people ask us", he says, "how one describes our type of music. To this I can only answer that I leave it to the audience because I don't want to give it a label, for me it is simply ours, Mombasa's music."