"Next Stop Soweto" is a compilation series, to remember an era of South Africa's musical history where such genres as Funk and Soul were being played by bands even as apartheid firmly gripped the country's music culture.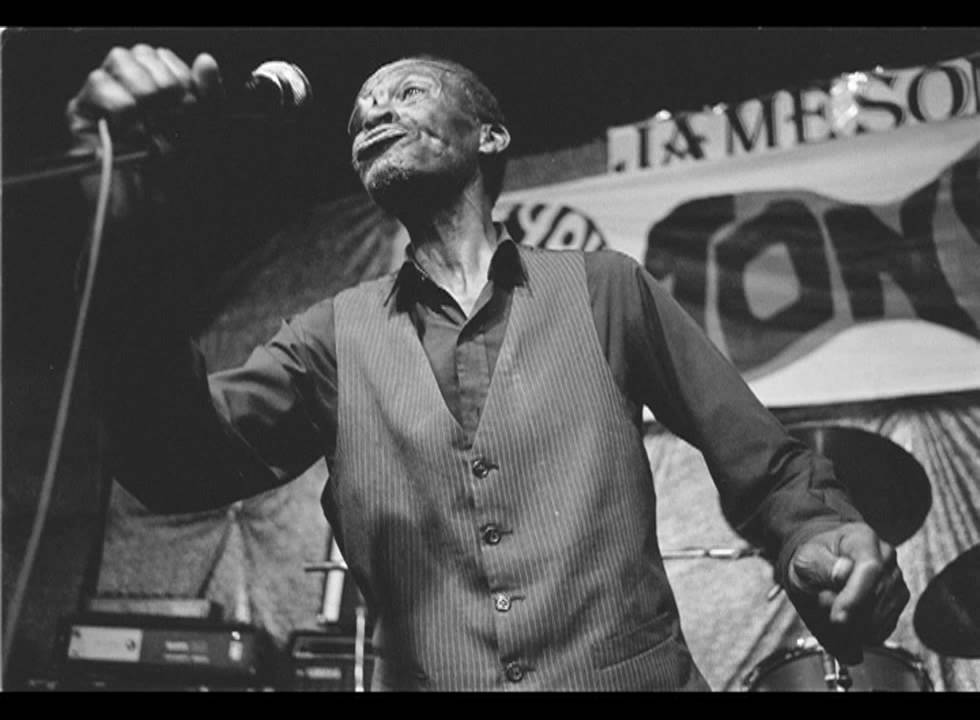 Volume 1 explores the vibrant energy of the township jive sound, whilst Volumes 2 and 3 cover rare SA soul, funk & Hammond R&B and the country's rich jazz scene.
Even though South African music was burgeoning in these years, there were many parallel difficulties: performing while curfews were still common, songs receiving little airplay… All these groups had hard times and struggled to survive professionally.
By the '90s, though, acts like Ladysmith Black Mambazo could gain international popularity, following where the pioneers of the previous period had paved a way for South Africa.
Next Stop Soweto
More on Bandcamp
Vol. 1 – Township Sounds From The Golden Age Of Mbaqangwa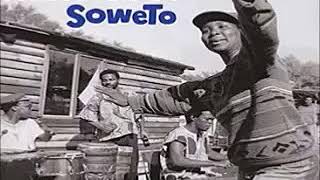 Melotone Sisters With Amaqola Band – I Sivenoe 02:45 video
The Mgababa Queens – Maphuthi 02:42
S. Piliso & His Super Seven – Kuya Hanjwa 02:33
The Big Four – Wenzani Umoya 03:10
Mahlathini & The Queens – Umkhovu 03:25
Zed Nkabinde – Inkonjane Jive 02:23
Intombi Zephepha – Ingoina Le Nyathi 02:33
Tempo All Stars – Take Off 02:28
Boy-Nze Na Maqueens – I'smodeni 02:15
Mahotella Queens – Zwe Kumusha 02:34
African Swingsters – Emuva 02:32
Ubhekitsche Namajongosi – Umaduna Omnyama 02:41
Lucky Strike Sisters – Mr J.S. Mpanza 02:14
Aba-Lilizeli – Sikhwele 02:52
Reggie Msomi & His Hollywood Jazz Band – Soul Chakari 02:42
Amaqawe Omculo – Jabulani Balaleli (Part 2) 02:42
Piston Mahlathini & The Queens – Nomacala 02:42
Sammy Boy – 10 to 11 02:20
Izintombi Zasi Manje Manje – Awufuni Ukulandela Na? 02:23
Iza Wena – Happy Africa 02:38
Vol. 2 – Township Sounds From The Golden Age Of Mbaqangwa
J. K. Mayengani And The Shingwedzi Sisters – Khubani 2:50
The Monks – Blockhead 2:34
The Klooks – Nkuli's Shuffle 2:41
Phillip Malela – Tiba Kamo 3:12
The Mgababa Queens – Akulalwa Esoweto 2:58
The Heroes – Funky Message 3:06
Bra Sello & His Band – Soul Time Nzimande Go 2:24
Mahotella Queens – Wozani Mahipi 2:23
The S.A. Move – Skophom 2:44
The Soul Prophets – Soul "Imbaq" 2:27
The Toreadors – Gwinyitshe 2:36
Down Tones – Back Home Soul 2:48
Bazali Bam – Bazali Bam 3:12
The Heroes – Come With Me 2:46
Phillip Malela And The Movers – Intandane 3:11
Soul Throbs – Little Girl 2:40
Electric Six – Can You Feel It 2:46
The Heshoo Beshoo Group – Wait And See 4:04
The Anchors – Last Time 2:29
Flaming Souls – Mosquito 2:53
The Grasshoppers – I Am There 2:30
Gibson Kente – Saduva 2:33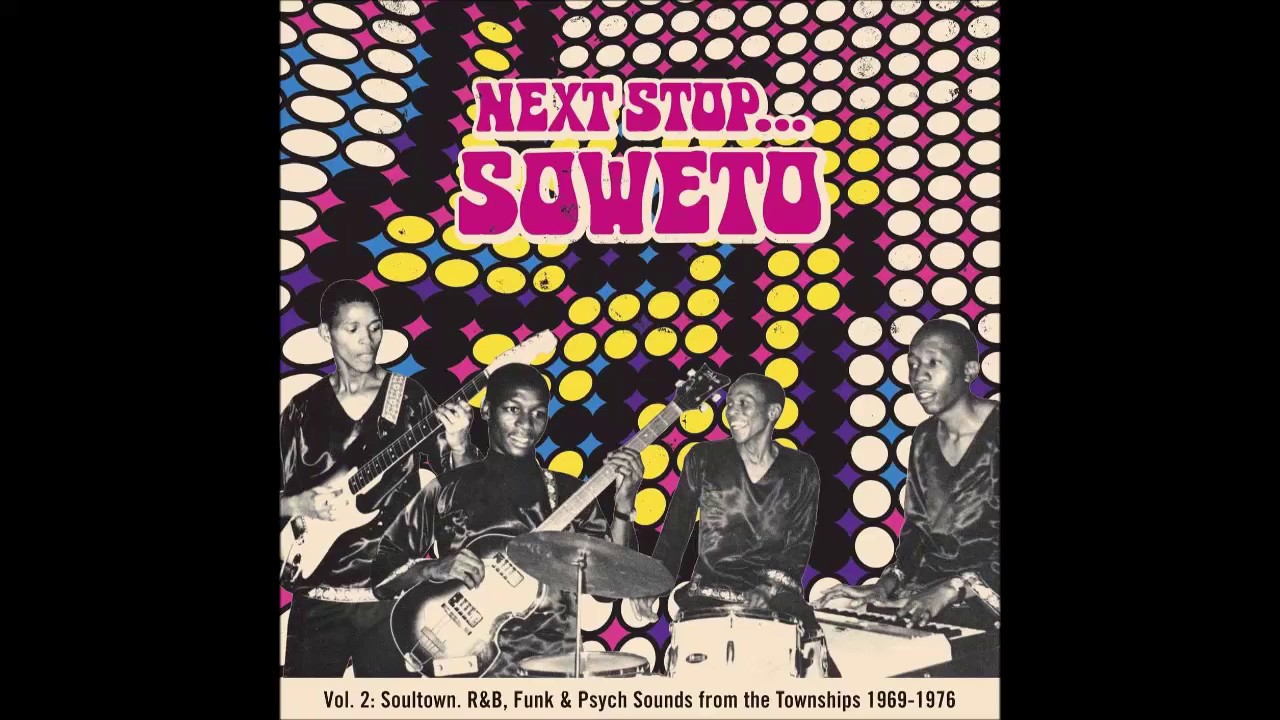 Vol. 3 – Giants, Ministers and Makers: Jazz in South Africa 1963-1984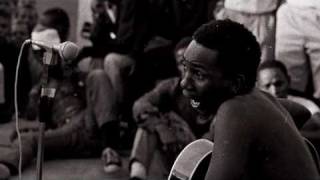 The Ministers – Ngena Mntan'am 05:02 video
Skyf – Be There 06:20
Spirits Rejoice – Joy 04:27
Dennis Mpale – Orlando 09:47
Mankunku Quartet – Dedication (To Daddy Trane And Brother Shorter) 10:14
Batsumi – Itumeleng 15:58
Themba – Ou Kaas 04:20
Malombo Jazz Makers – Sibathathu 02:39
Tete Mbambisa – Stay Cool 09:41
Early Mabuza Quartet – Little Old Man (Maxhegwana) 03:04
The Soul Jazzmen – Inhlupeko 10:30
Chris McGregor & The Castle Lager Big Band – Switch 06:02
The Heshoo Beshoo Group – Emakhaya 07:18
Christopher Columbus Feelings – Oosoga 05:04
Malombo – Sangoma 03:58
Dudu Pukwana & The Spears – Joe's Jika 02:40
The Soul Giants – Pinese's Dance 07:28
Jazz Ministers – Take Me To Brazil 05:06
Chris Schilder Quartet – Spring feat. Mankunku 10:38
---
See also: Kabasa – Unga Pfula A Chi Pfalo from Next Stop Soweto 4: Zulu Rock, Afro-Disco, & Mbaqanga 1975-1985