By the end of the 1970s, the band concluded its residency at the Baobab Club, which closed its doors in 1979. At this point, they were Senegal's biggest band. […] Their 1981 albums Mouhamadou Bamba and Sibou odia extended their success into the new decade, helped by their hit "Autorail", composed by Medoune Diallo, and distributed on cassettes…
Wikipedia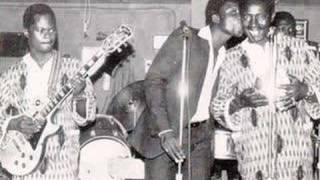 The track is on the Bamba compilation released in 1993.
More info in French here.
More Orchestra Baobab on AMF: 50th anniversary, Pirates Choice, live music or old tracks.