Released in 2018, "Black Skin, Black Masks" is a track by Shabaka Hutchings under his own name (outside of Sons of Kemet).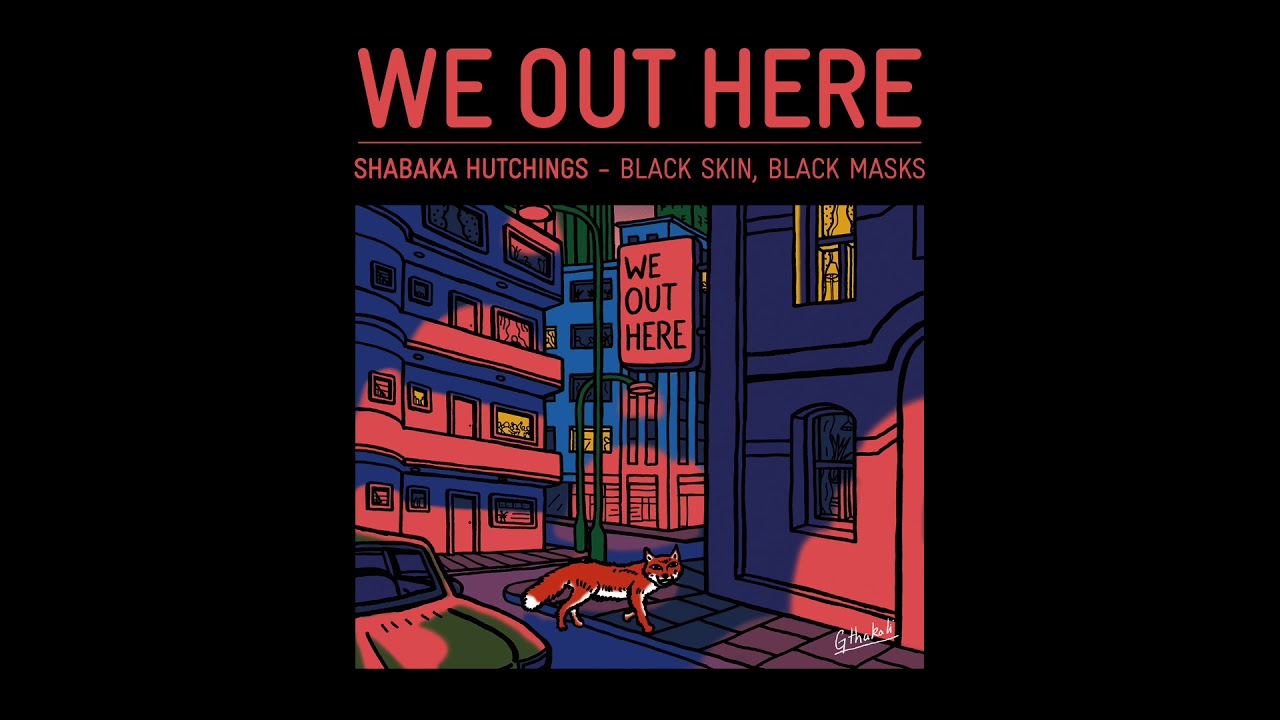 Shabaka Hutchings' "Black Skin, Black Masks" is typically difficult-to-define: with an off-kilter, shifting rhythmic backbone, repeated phrases – mirrored between clarinet and bass clarinet – shape the track with an alluring hue.
Shabaka Hutchings – bass clarinet
George Crowley – clarinet
Ruth Goller – bass
Alexander Hawkins – piano
Tom Skinner – drums
"We Out Here" is a primer on London's bright-burning young jazz scene. This new compilation brings together a collection of some of its sharpest talents. A set of nine newly-recorded tracks, We Out Here captures a moment where genre markers matter less than raw, focused energy. Surveying the album's running order, it could easily serve as a name-checking exercise for some of London's most-tipped and hardworking bands of the past couple of years. Recorded across three long, fruitful days in a North West London studio, the results speak for themselves: they're a window into the wide-eyed future of London's musical underground.

Ubiquitous, much-lauded saxophonist Shabaka Hutchings is the project's musical director. His own recent projects span from South Africa-connected, spiritually-minded jazz players Shabaka and the Ancestors to Sons of Kemet, who match diasporically-connected compositions with viscerally-direct live shows. His input ties together a deft, genre-agnostic sensibility that's shared through all the players on the record.
Listen to the track by Kokoroko from the same compilation.