Je pensais vous avoir déjà parlé de ce fameux concert Soul to Soul, mais en fait je l'ai omis pour l'instant… Quelques années plus tard, il y eut le fameux "Soul Power" à Kinshasa en 1974. Celui-ci à Accra y ressemble un peu, mais sans le contexte des boxeurs…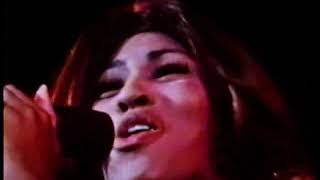 Ce concert fut organisé à Accra au Ghana le 6 mars 1971, avec la fine fleur des musiciens (afro-)américains de l'époque, qu'ils soient de style R&B, Soul, Rock ou Jazz, qui donna lieu à l'enregistrement d'un documentaire.
Voici quelques extraits :
Wilson Pickett – "Land of 1000 dances"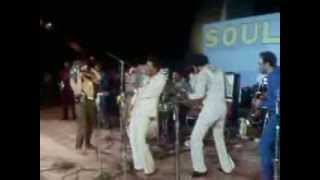 Ike & Tina Turner – un moment de détente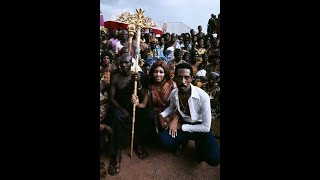 Les McCann & Eddie Harris – "The Price You Gotta Pay (to be free)"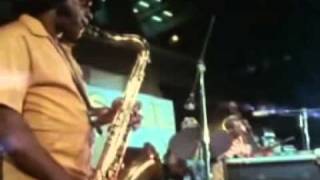 Mais aussi : Santana, featuring Willie Bobo (Jungle Strut/Black Magic Woman/Gypsy Queen), Voices of East Harlem (Run Shaker Life), The Staple Singers ou Roberta Flack (qui demanda ensuite à être retirée du documentaire).
Pourquoi Soul to Soul ?
Le Ghana, à partir de sa déclaration d'indépendance en 1957, fit de nombreux efforts pour se (re)connecter avec les américains noirs et certains ont proposé de le faire via l'art, dont la musique. Après le succès du concert de James Brown à Lagos en 1970, l'idée d'un méga-concert à Accra fit son chemin.
Si certains artistes déclinèrent l'invitation ou ne purent s'y rendre (Aretha Franklin, James Brown, Booker T & The MG's, Louis Armstrong… et Fela Kuti), le plateau ne désemplit pas pendant près de 14 heures.
Il y eut aussi de multiples artistes Ghanéens, comme Guy Warren, percussionniste, qui a joué avec des Jazzmen américains, The Damas Choir, groupe vocal des années 40, Charlotte Dada, Kwa Mensah, pionnier du Highlife, The Kumasi Drummers, The Aliens, groupe de rock aussi connu sous le nom de Psychedelic Aliens ou Magic Aliens.
The Psychedelic/Magic Aliens – "Gbe Keke Wo Tao"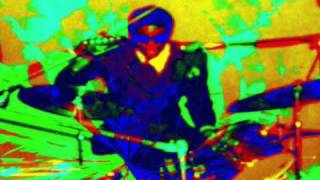 Pour conclure, certaines critiques, à la sortie du documentaire, firent remarquer que, de tous les groupes américains présents, Santana, bien que n'ayant qu'un seul musicien noir, avait probablement joué la musique la plus inspirée par l'Afrique de la soirée, et que sa fusion de rythmes latins et de rock avait peut-être été l'une des inspirations à l'origine de l'Afrobeat…
Plus d'informations : Wikipedia (EN)