Tabu Ley Rochereau with Africa '70 (or Afrisa?) at the start of the big Zaîre '74 show, also know as "Soul Power".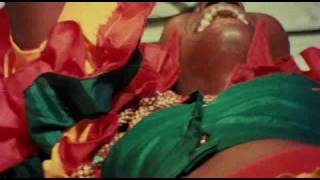 Excerpt from the DVD "Soul Power", for the mega-concert in Kinshasa in 1974, where American Soul & RnB artists such as James Brown came to play.
There's a "long" story to tell here…
More "Soul Power" on the blog.