Ata Kak quickly became a cult classic amongst DJs and underground tastemakers.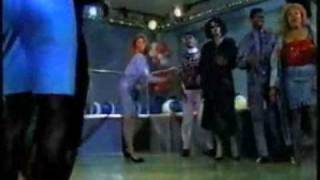 The Ghanaian musician, whose real name is Yaw Atta-Owusu, had recorded Obaa Sima in 1994 in Toronto before returning to Ghana in 2006.
Atta moved to Toronto in 1989 where he was invited to play in a highlife band. Although highlife had been the dominant musical genre in Ghana during his youth, he hadn't actually played it. Unhappy at first—he preferred reggae—he picked up highlife quickly. He played drums for the band Marijata (not related to the other Marijata from 1970s Ghana), which rehearsed in a basement on the edge of town. They played shows around Canada and released three albums. The group featured Agyemang Opambuor (vocals and lead guitar), Marshal [Atta can't recall his last name] (keyboard) and Anthony Frimpong (bass). His highlife influences spanned the classics—C.K. Mann, Nana Ampadu—but he also had James Brown, Elvis Presley and the Bee Gees on his mind in his approach to Ghanaian pop music. All the while, Atta taught music lessons at church and worked primarily as chief cook at a condiments factory in Bolton, Ontario.

Around December 1991, Atta decided to record his own songs. But he felt his bandmates could not (or would not) perform the new style he envisioned. Lacking the cash for studio time, he cobbled together his own using mostly second-hand equipment: a computer with Atari Notator software; a new synthesizer with built-in drum sounds; a reel-to-reel recorder; a 12-channel mixer. It took a long time to gather equipment, learn how to use it and finally record the new songs that Atta had found so easy to write.