"Sabu Yerkoy" was the second single released in 2010 from the "Ali and Toumani" album.
As in other tracks on this album, the bass is played by the great Cuban artist Orlando "Cachaíto" López.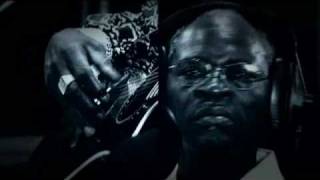 Ali had been playing this song since the '60s. It's his take on Cuban salsa with lyrics in Songhai. The title means "Thanks to God" and the lyrics celebrate Mali's independence. This is the only time Ali recorded the piece. Maybe it was a gesture to Cachaito. Ali asked that we add some backing vocals and congas which we did later with Ali's son Vieux and his group.
The Independence of Mali did us good
As we have got our land back
As we are now hopeful
As we have got our rivers back
As we have all that belongs to us
So we are proud and we are well