Mahmoud Guinia (Gania or Guenya) was born in 1951 in the city of Essaouira, the second son of a master of Gnawa music. His family of both the father's and mother's sides came from present day Mali. They were employed as soldiers in the sultan's army.
The Guinia family is regarded as the main representative for the Saouiri style.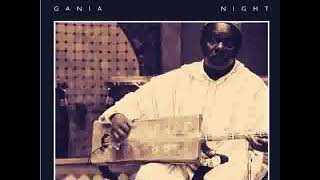 The king of Gnawa music's album Aicha is reissued.
He plays the guembri.
Maâllem Mahmoud Guinia died in 2015.
Live performance in Marrakech in 2014.