Soul Makossa is a song released as a single in 1972 by Cameroonian saxophonist and songwriter Manu Dibango. It was originally recorded as a B-side.
The song is probably best known for the chanted vocal refrain, which was adapted and used in songs by many prominent artists such as Michael Jackson's "Wanna Be Startin' Somethin'" from his album Thriller (1982).
Soul Makossa 2.0 was produced by the hit-maker Wayne Beckford.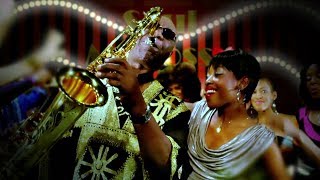 Soul Makossa (official)