A (too) short eclectic selection of Psychedelic, AfroFunk and AfroDisco tracks, some remixed, from various origins…
A few alternative vibes too, if you listen to the whole playlist.
Enjoy!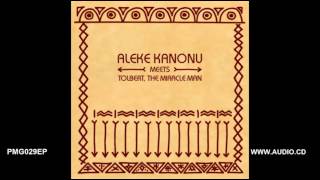 Track list
Aleke Kanonu meets Tolbert, The Miracle Man
Nwanne, Nwanne, Nwanne (1982 / 2016)
Bringing together the undisputed talents of Nigerian percussionist Aleke Kanonu and soul legend from Alabama, O.C. Tolbert, this 12" created quite the buzz when it was released in New York in 1982. The B-side, 'Nwanne, Nwanne, Nwanne', is an Afrobeat disco monster that rattles along on the back of Kananu's awesome percussion skills.
Rock Town Express – Shake It On Baby (1977)
Gerardo Frisina – Marombo (2019)
The Magnificient Zeinians – Ije Udo / She's My Love (1972)
The Blendells – Get Your Baby (1965)
Manu Dibango – New bell (1972)
Maxwell Udoh – I Like It (Don't Stop) – (1988)
Maxwell Udoh (1959-2014) was one of the best things to come out of Nigerian music culture in the 80s and 90s. Rasman Maxwell Udoh was renowned as an advocate for social justice, as well as one of the first few Africans to sing authentic reggae.
---
See also : AfroFunk by TP Orchestre Poly-Rythmo
And even more beats…