Moktar Gania & Gnawa Soul in "Rabi Laafou", a song to celebrate the city of Essaouira (Morocco), from the fortress of the Gnawas where they have their one and only sacred place left in Morocco, The Zaouia Sidna Bilal.
This traditional ballad is a tribute to the past Gnawa Maalem (Masters).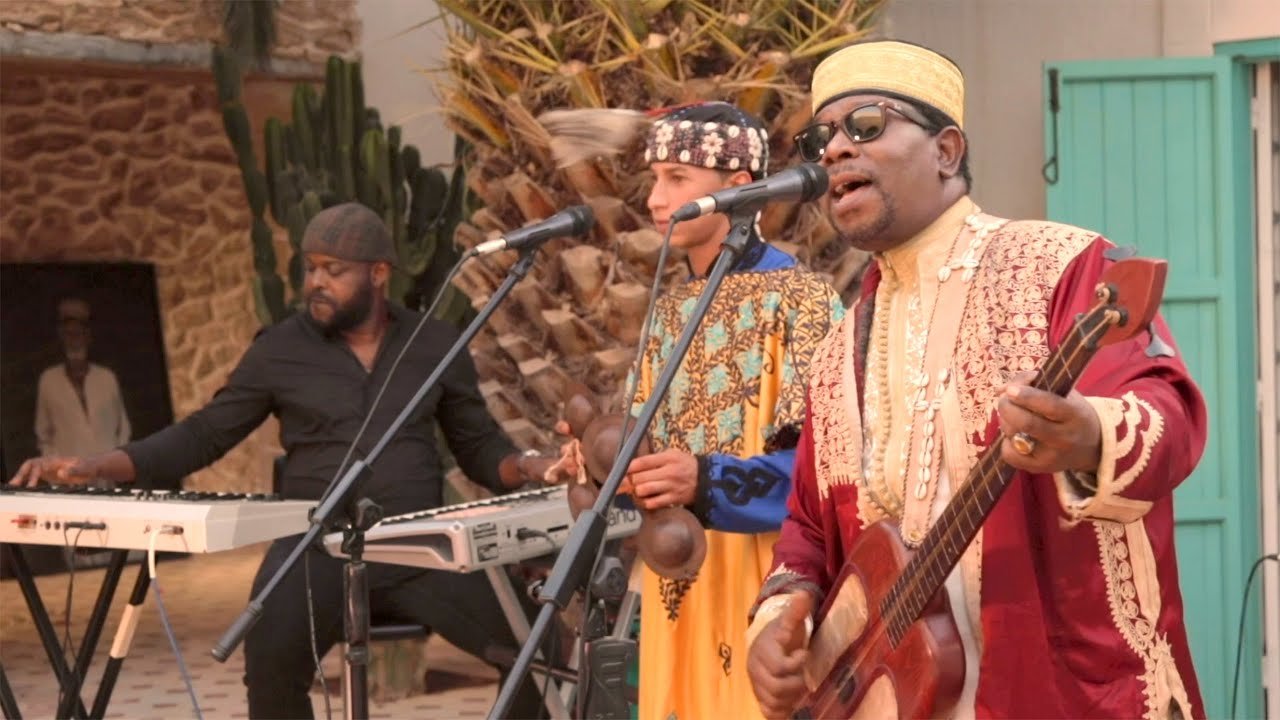 Gnawa Soul
Moktar Gania: Vocals, Guembri
Anoir Ben Brahim: Guitar
Yacine Ben Ali: Percussions
Baba Diabate : Percussions
Hakim Rouiai: Qraqeb
Sylvano Koffi: Keyboards
Gnawa culture was registered as part of the intangible heritage of humanity in 2019. Its animist origins come from descendants of slaves brought to Maghreb during the Arab trade in sub-Saharan Africa.
Motkar Gania is the brother of the late Maalem Mahmoud Gania.
(Maalem is an honorary title awarded to those who are able to transmit knowledge or know-how).