This post mixes multiple other posts I wrote between 2010 & 2013 on various sites and blogs about Bi Kidude
Sadly, as many of you know, Bi Kidude passed away on April 17th 2013.
I met Bi Kidude, The Venerable Queen of Taarab, in February 2011, when attending Sauti za Busara Festival in Zanzibar. We spent a delightful moment backstage…
If you've never heard of this artist, here's a quick intro (from an old webpage) :
"Bi Kidude – the Cultural Mama of Zanzibar. In her hands, she holds the heart and breath of the women of Zanzibar.
Her life has been an amazing struggle… Now she's a living myth between taraab-lovers and Zanzibaries.
Watching Bi Kidude perform is like watching a woman laughing at death while she is pushing life to your soul."
Nobody knew her age, as she wouldn't answer or give you different possible answers. She could have been 100 years old… still singing, playing drums and performing on stage.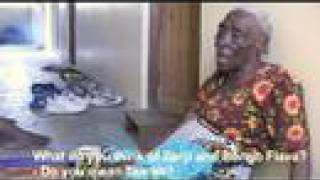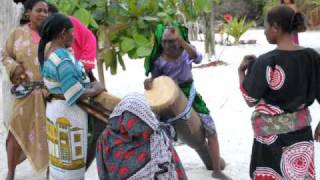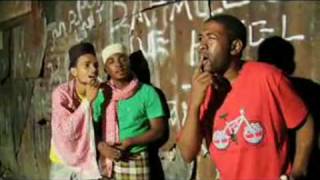 More music on AMF.
Bi Kidude's history
The precise age of Fatma Baraka, aka Bi Kidude (BK) remains unknown. Her official documents state that her year of birth is 1928, but nobody believes that to be the case. Oral history records that she was divorced by the time the shilling was introduced to Zanzibar in 1936, and though we should always expect the unexpected where BK is concerned, to be divorced by the age of 8, still takes some doing.
We visited BK at her nephew's house near Bububu while filming an update to our documentary film about her, 'As Old As My Tongue'. Bububu, named after the steam trains which used to run there is some 10 kilometres outside Zanzibar's famous Stone Town where BK still owns a house on a site given to her by her mother in 1966.
She has been staying with her nephew for the past few months while recovering after exhaustion, pancreatitis, and being diagnosed as diabetic following shows last summer in Poland and the Comoros Islands.
During the week that we were there, Bi Kidude defied the critics who believe she should retire from public life by greeting her fans at the annual Sauti za Busara music festival. She also dropped in to sing at a rehearsal for the new 'girl group' Tausi Taarab Orchestra, with whom she has performed in Lebanon and Egypt since we last filmed in 2009.
During a moment of reflection, Bi Kidude reminded us that she has won many awards in her life, and has even taken a shit in the Queen's toilet. She was too diplomatic to tell us exactly which queen, but she clearly remains firmly a woman of the people, with little respect for authority.
"They say I am old, they say I am ill, but I am still strong. My legs might look like cooking sticks but I am not going to sit around and wait to die. I will only get old if I stop being naughty."
As Old as my Tongue – Bi Kidude
Shooting of "As Old as my Tongue" began in February 2003 and in 2013 the crew went back to update the story.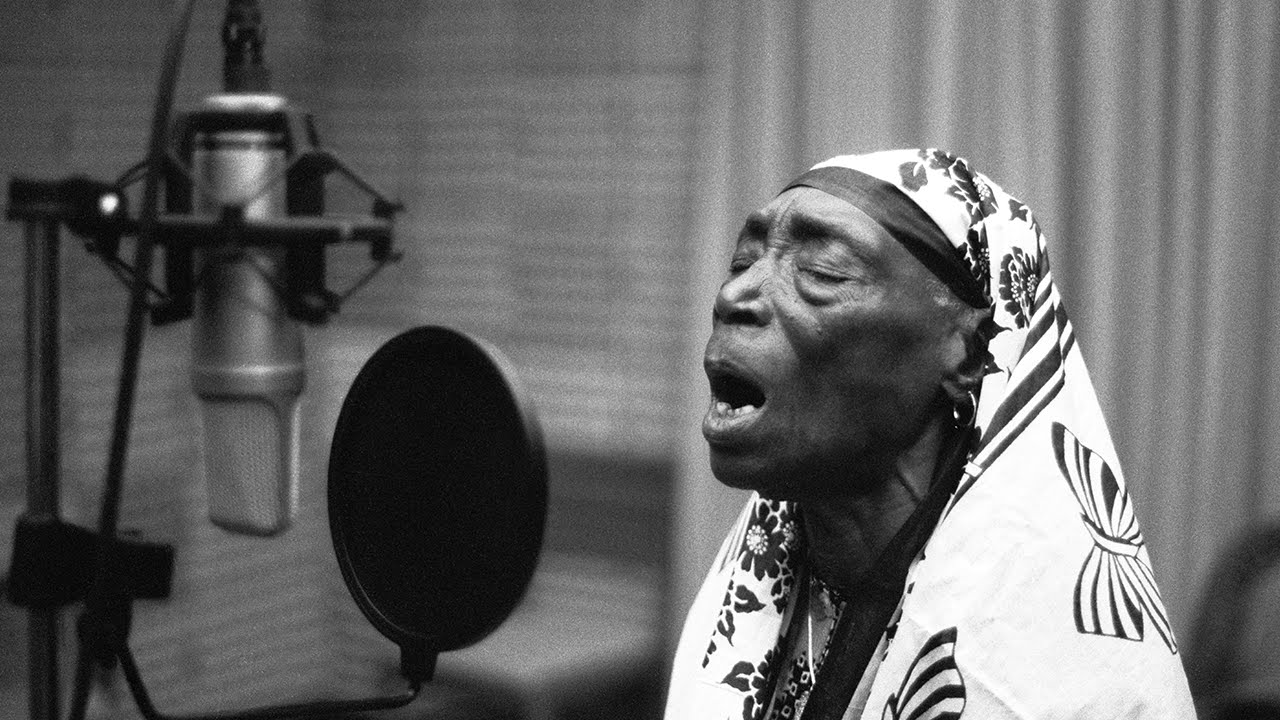 R.I.P Taarab Queen.