This cover of Pata Pata is from Zenzile, The Reimagination of Miriam Makeba, released, at the end of 2022, in which Somi reinterprets 17 songs of Mama Africa with a jazzy approach.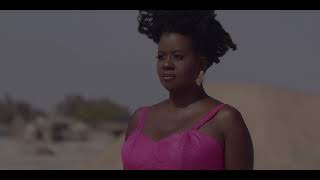 At regular intervals, we hear excerpts from an interview with Mama Africa who explains in no uncertain terms what apartheid is.
Somi brought Mama Africa to the stage, when she finally decided to focus on her South African idol, Miriam Makeba. She wrote Dreaming Zenzile, a musical unfortunately interrupted by the Covid 19 pandemic, but which resulted in a major American tour that has been hailed by the critics. Through this project, Somi has learned to put herself in her skin, in her footsteps, and even in the singular colors of her voice. This "adventure" found its culmination in the studio in 2022, mixing her Jazz and Pop vocal colors with those of South African artists such as Msaki and Thandiswa Mazwai, the piano of Nduduzo Makhathini, the Zulu choirs of Ladysmith Black Mambazo, but also Gregory Porter, Angélique Kidjo, or Seun Kuti, one of Fela's sons.
ZENZILE was released on March 4, 2022 to commemorate the 90th birthday of the late South African singer and activist Miriam Makeba a.k.a. 'Mama Africa'. With truly reimagined versions of classic songs like 'Pata Pata' and 'Malaika', the album also features special guests Gregory Porter, Angelique Kidjo, Ladysmith Black Mambazo, Seun Kuti, Thandiswa Mazwai, Msaki, and Nduduzo Makhathini.
Listen too Angélique Kidjo – Pata Pata (Covid version)